Top African business school in Cape Town features in new global Executive MBA ranking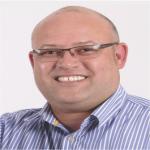 Top African business school in Cape Town features in new global Executive MBA ranking
The University of Cape Town's Graduate School of Business (GSB) has been ranked 59th in The Economist's list of executive MBA programmes 2013, the only African business school to make the inaugural, "Which MBA?" ranking.  The ranking was designed to assist prospective EMBA students in choosing a programme best suited to them.
Although this is the first year that the prominent business publication The Economist has compiled a ranking of EMBA programmes, it has published a prestigious MBA ranking of business schools every October since 2001. The Economist plans to publish the "Which MBA?" list every two years.
While an MBA is aimed at the younger manager who wants to hone their management skills, generally an Executive MBA assumes a basic competence in the fundamentals of business and emphasises process, insight and the application of new learning.
The GSB Executive MBA is the only MBA programme in South Africa targeted at senior and executive managers and leaders. The programme enables students to be effective within increasingly complex organisational and social structures by stimulating their ability to think analytically and holistically, and enhancing their capacity to seek novel solutions.
To compile the "Which MBA?" list, the Economist invited all universities included in its regularly published full-time MBA rankings to participate. In addition to the current classes of students, The Economist also surveyed the previous two years of graduates, which makes the ranking particularly significant as it gives a broader picture.
Director of the GSB, Professor Walter Baets, said that it is an honour to be included in the list and as the GSB has done with other ranking achievements it will use the "Which MBA?" result as a primer for betterment.
Another draw card in this is the GSB's recent "Triple Crowning": in 2012 the GSB received accreditation from AMBA (the Association of MBAs) and was recently re-awarded accreditation from the European Foundation for Management Development, which awards the European Quality Improvement System (EQUIS) accreditation. With the recent AACSB accreditation, the GSB is now one of just 59 out of 13,670 business schools worldwide to be triple-crowned – schools that are accredited by the three largest and most influential business school accreditation associations.
Baets added that the GSB's inclusion has implications not just for the GSB but for business education in South Africa and the African continent more generally. "We are showing the world that African business schools can be taken seriously," he said.
Baets believes that African business schools have a very important role to play in global economics, and the rest of the globe is starting to realise this. "African business schools are spearheading emerging economy business thinking, from close proximity to emerging economy issues and have the opportunity to redefine tired old business models that don't work so well in emerging markets to create ones that focus on developing the base of the pyramid and creating shared value," he said.
According to Baets, in recent years the school has seen that accreditations and international rankings are increasingly important factors to prospective students, especially foreign students, of which the GSB has a growing number: "Rankings and accreditations have important implications for everyone connected to the school; our students and companies want to know that the business school they select has international recognition."
But Baets cautioned that while accreditations and presence in rankings give the GSB an important international endorsement and benchmark – they should not take away its focus on developing African appropriate business schools. "We don't want to recreate Harvard in Africa," he says, "we need something that goes beyond that to address the specific challenges that Africa has. If we use the accreditations as a quality improvement exercise but keep our focus on our own context I believe we are on the right path."
SA – the Good News
Category : Blog