Silvetree Properties successfully launches VITA Student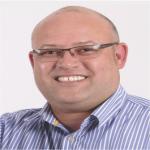 Silvetree Properties successfully launches VITA Student
Silvertree Properties are delighted to announce the successful launch of VITA Student, the UK's premium Student Accommodation product offering high investor returns in the UK's fastest growing sector.
" The reaction? was amazing and we have already received huge interest in the product. What appealed most to our investors was that it is a 'no hassle, high yield' investment in a quality product" says Silvertree Investment Director, Andrew Woods.
Silvertree Properties are also delighted to offer the best? prices and have secured preff
ered units on the penthouse floor of VITA Croshall and the 9th floor of VITA @ First Street
The? two projects that are currently on offer are:
VITA Croshall – Liverpool with units still available from ? 62,000 ( R 830,000)
VITA at First Street – Manchester from ? 78,000 ( R 1,050,000)
VITA Selling FAST!!!
In the past week, James Edwards, Sales Director, Select Property Group International reported that 48 VITA properties have sold in the last week, primarily to overseas clients in Asia and UAE and also stated:
There are now only 67 units left in VITA Crosshall Liverpool, including those specially selected for Silvertree Properties for the SA launch
28 units have sold pre-launch( within 2 weeks), in VITA Manchester – First Street
Of which 20 are on the top floor so as time passes, availability will move to lower and lower floors. Silvertree have been given specially selected units on the 9th Floor for the launch
Demand from the Far East is so strong, it looks like First Street could be sold out within 3 months
?In short, VITA Crosshall Liverpool offers the last chance to secure a purchase with our in house, non status, developer finance and at this rate the development will sell out in full in the next month.
As each week passes the availability at First Street, Manchester will be on lower floors.
The next VITA projects, including London, ?will be higher in price to meet this demand over supply issue.
For more details on VITA, please contact Andrew at: 083 8942179 / andrew@silvertreeproperties.co.za
Category : Property News