Silvertree Property News – Rail Agency of South Africa (Prasa) to spend R136 billion on new Rail & Infrastructure projects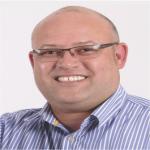 Rail Agency of South Africa (Prasa) to spend R136 billion on new Rail & Infrastructure projects
The Passenger Rail Agency of South Africa (Prasa) is to spend R136 billion on the acquisition of 7000 new trains and the upgrading and modernisation of train stations. Of the total amount, R13 billion will be spent on infrastructure development and about R3 billion will be spent on the construction of new depots in Cape Town and Gauteng.
According to Prasa Group Chief Executive Officer, Lucky Montana, the first new trains are expected as early as in 2015. He said they were expecting to receive in the region of 500 to 600 coaches a year until 2032. Addressing the media in Pretoria on Tuesday, Montana said the current fleet was ageing and there was a need to acquire new trains to improve services. Most of the current trains are about 40 years old. "The people of South Africa must have a mode of transport that they will be proud of," he said.
According to Montana, the trains will look completely different from the current ones – they will be fitted with public announcement systems and information screens indicating the name of the station that the train is approaching. Montana continued to say that with the current fleet, the level of reliability was deteriorating. "We also need to reduce travel times as part of improving on our service," Montana said, adding that travel time from Pretoria to Johannesburg needed to be reduced.
The roll-out of the programme is expected to create about 65 000 job opportunities. On the renewal of rolling stock, project manager Piet Sebola said an agreement had been reached with the Treasury on how the programme would be funded. Details of the funding structure were expected to be released next week when Finance Minister Pravin Gordhan presented his 2012 budget.
Under the programme it was envisaged that a new rolling stock factory would be set up and that a minimum of 65% of components would be locally manufactured. Sebola said: "At least until the mid 1980s, South Africa had the capability and capacity to design and build its own trains. To some extent we lost that because of non-investment in South African railways for quite a while." The renewal programme would restore that capability. Most of the proposed rolling stock would be distributed to regions with high passenger volumes, including Gauteng, Cape Town, and eThekwini. SA – the Good News via BuaNews and SAPA
Category : Property News