Silvertree Property News – Land Grabs NOT an option says Land Reform Minister Nkwinti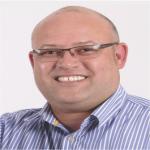 Land Grabs NOT an option says Land Reform Minister Nkwinti
The idea of claiming land without compensation is "out of touch with reality", Land Reform Minister Gugile Nkwinti said on Friday. "Land grabs are not an option, there is no policy like that. By doing so you will have to change the Constitution," he said. "It is an option that is completely out of touch with reality." Nkwinti was briefing reporters in Boksburg on the East Rand after a meeting on the progress of the land reform green paper. His deputy, Lechesa Tsenoli, said the National Reference Group, which constituted of representatives from traditional leadership, organised agriculture, emerging farmers and government, brought feedback on what had emerged from different aspects of the green paper.
The feedback focused on the three-tier land tenure system, the office of the Valuer-General, the Land Rights Management Board and the Land Management Commission, among others. Tsenoli said the group was ensuring that work on the green paper proceeded at a "rapid pace". "These timelines are a key thing. We need to devise new timeframes to bring forward those projects that were meant to be done at a later stage," Tsenoli said. "We must take stock of where we are at and in mid-March complete and merge with consolidated reports, then be able to brief Cabinet."
He said the issue of land reform needed to be dealt with "sensitively". "For some it is an issue of life and death. For the state, doing it speedily will prevent that," he said. "The right thing to do is to establish policy and legislation to redistribute land in a fair manner." He said several groups did not accept the historical statistic that 87% of the land was white owned. "They said that we must commission professors to research the statistics."
He said one of the pivotal issues in land reform was the idea of "willing buyer, willing seller". "When a farmer hears that the land could be bought, he trebles the price of the farm. 'If it is the State then milk it,' they say." Nkwinti said the idea of "willing buyer, willing seller" could not work when the State was involved. "When the State enters the market, it disfigures it because it has a social and a political responsibility. The idea only works when it is done between two people," Nkwinti said. He said the office of the Valuer-General would address the flaws in the idea. "With land distribution we need an institution to set the norms and standards so that there will continue to be normalised trade," he said. "We hope that this is the right thing to do within the Constitution.
SA – the Good News via SAPA
Category : Property News