Silvertree Property News – First time home buyers spending more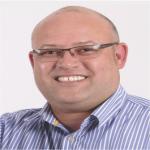 Silvertree Property News – First time home buyers spending more
First time house buyers are spending more on a property than they did a year ago, according to bond originator ooba this week. The July first time buyer's purchase price figures show year-on-year growth of 3% to R609,417.
"Higher levels of activity amongst first time buyers are generally a positive indicator for the housing market, as demand increases and there are positive knock-on effects," said Rhys Dyer, ooba chief operating officer.
He said the average first time buyer's purchase price had grown consistently in the past quarter, due to low interest rates and an easing of lending conditions, especially for deposit requirements. However, the overall price index recorded negative year-on-year price growth of 3.4% to R821,579 in July 2011 from R850,763 in July 2010.
49% of home loan applications finalised by ooba from January to July 2011 were for first time home buyers, which was up 2% from the same period last year. There had been an almost 1% increase in the average approved bond size to R702,072 in July from R696,903 a year ago.
The average deposit had decreased by 20% to R119,507 and was now equivalent to 15% of the purchase price. This was a sign of banks' improved lending appetite, said Dyer.
The average bank decline ratio at 47% and the effective approval rate of 64% were at similar levels to the June 2011 numbers, indicating little month-on-month change in bank approval rates. Dyer said that in July, the ratio of applications declined by one lender, but granted by another stayed at 23%.
SA – the Good News via SAPA
Category : Property News