Silvertree Property News – Emigration sales at their lowest since 2008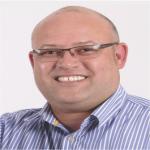 Silvertree Property News – Emigration sales at their lowest since 2008
The number of people selling their property with a view to emigrating is the lowest since 2008, according to the second quarter FNB Estate Agent Survey released on Monday.
"From a peak of 20% of total residential selling in the third quarter of 2008, the percentage of residential sellers believed to be emigrating has declined to 4% for both the first and second quarters of 2011," said FNB Home Loans strategist John Loos in a statement. FNB has since the first quarter of 2008 been asking agents for estimates on why people were selling their homes.
Loos said it was not clear why the rate had dropped. "But flows of investments and people between countries have to do with 'relative sentiment or environment changes' between countries," Loos said.
There had been a significant drop in confidence levels in many European countries, including the United Kingdom, and the United States due to their declining economic fortunes. "Sentiment aside, high unemployment rates in many developed countries probably mean that they aren't nearly as welcoming to immigrants from the likes of South Africa, compared to a few years ago in the global boom years, and even where they are welcoming of immigrants the job prospects just aren't as promising as a few years ago."
Loos said agents' estimates indicated that the percentage of expatriates buying property in South Africa had been relatively stable at around 2% to 3% percent of total buying since mid-2009. "This is not perfect, as expats buying property in South Africa don't always do so with a view to returning permanently. Nevertheless, we assume that this is a partial indicator of skills returning or intending to return," he said.
The gap between emigration sellers at 4% of selling and expatriate buyers at 2% of total buying, appeared to have narrowed, suggesting that the net skilled labour outflow may have subsided in 2011, Loos said.
SA – the Good News via SAPA
Category : Property News