Silvertree Property News – Cape Town Business Travel on the increase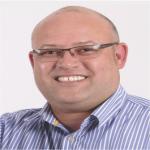 Silvertree Property News – Cape Town Business Travel on the increase
Although Cape Town leisure tourism is currently feeling the full effect of the international economic recession, which has placed greater financial pressure on the tourism industry globally, business travel is steadily on the increase locally and will continue to supplement leisure tourism figures until the current cycle turns again in the next two to three years.
This according to Bruce Deneys, Sales and Marketing director of Pepper Club Luxury Hotel & Spa in Cape Town, who says that infrastructure improvements such as the expansion of the Cape Town International Convention Centre (CTICC) and ongoing upgrades to the city's Central Business District (CBD) will further boost the city's global reputation as a competitive business destination and drive increased business traveller figures.
Deneys points to a recent feasibility report by economists from the University of Cape Town's Graduate School of Business that measured the possible impact of the convention centre expansion. "The report revealed that the CTICC's contribution to national Gross Domestic Product (GDP) alone is expected to increase from R2.3 billion currently to over R5.1 billion per annum."
He explains that affordability is also a significant factor in doing business in Cape Town and is a significant consideration by global companies and organisations when it comes to selecting a conference or business destination. "A recent study by the Economist Intelligence Unit revealed that Cape Town is ranked far outside of the Top 20 most expensive cities in the world, making it an attractive business destination."
In 2008 Cape Town surpassed New York as the most popular convention city for long-haul conferences worldwide. In addition, the CTICC and Cape Town has achieved and maintained an impressive 35th position on the International Convention Centre Association ranking list of international destinations. Johannesburg and Durban are ranked at 128 and 231 respectively.
"We envisage that Cape Town will eventually become one of the major commercial centres on the African continent. With more and more conferences being planned in the city, hotels located strategically in the heart of the CBD stand to benefit most from the expected business tourism influx," concludes Deneys.
SA – the Good News
Category : Property News