Silvertree Property News – Banks Increase Their Mortgage Lending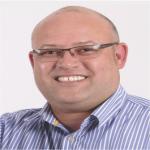 Silvertree Property News – Banks Increase Their Mortgage Lending
Banks are easing their mortgage lending criteria for new loans, thanks to a stabilising economic outlook which has helped boost the number of new home loans approved.
According to research done by property analysts Lightstone for the first quarter of 2011, banks are now approving on average close to 9 000 home loans per quarter, an increase of about 10%, compared to an average of well below 8 000 when things were very tough in 2009.
But the slow recovery is still far lower than the 2006 levels when the big-four banks approved an average of over 30 000 new home loans every quarter.
"There is a slow and cautious recovery and there has been a slight drop in the first quarter of 2011 with fears of a double dip recession being mooted, but we are seeing indications that banks are developing more of an appetite for risk in an upward trend in new lending in the residential market," Lightstone property analyst Hayley Ivins said.
When it comes to the major player in new home loans, Standard Bank is said to be leading the pack followed by FNB or Absa and then Nedbank.
According to Steve Barker, the head of credit for home loans at Standard Bank, the bank "reviewed its mortgage lending criteria in the back end of 2009 in view of a stabilising economic environment".
Barker said the bank also introduced the 100% loan-to-value-ratio (LTV) on loans of up to a maximum of R1.5m to low risk customers and certain customers in the affordable housing segment.
The LTV is a lending ratio which shows how much a client will be financed for a property. If the house is R100 000 and the bank only lends the client R85 000 it means the LTV is 85%.
According to Lightsone, the upward trend in the LTV is a sign that lending criteria has been relaxed .The research shows that the LTVs have climbed up to an average of 82% since the first quarter of 2010 compared to 79% in 2009. In 2006 the LTVs were at about 90%.
FNB head of home loans, Jan Kleynhans said his bank had slightly relaxed its LTVs compared to two to three years ago. Kleynhans said about one in six home loan applicants received 100% LTV currently compared to 2008 when it was just one out of ten.
FNB's Kleynhans said the slight recovery in new mortgage loans approved was due to customers being more credit worthy and a slight easing in lending criteria.
Kleynhans added that LTVs looked nicer for highly qualified professionals like engineers, doctors, accountants and actuaries.
However, Nedbank said it had not relaxed its mortgage lending criteria for residential loans.
"Nedbank has not relaxed its mortgage lending criteria for residential mortgage loans. The bank continues to make adjustments across a broad range of risk based lending criteria, as part of evaluating mortgage lending in the business cycles," Pat Lamont, the General Manager for Home Loans said.
"Nedbank has maintained a steady presence in the housing market in recent years and we have continued to support home owners to acquire and remain in their own houses, including during the financial crisis in 2009."
Category : Property News