Silvertree Properties – Properties on Show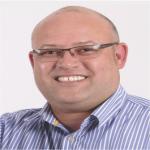 Silvertree Properties – Properties on Show
In the past month, Silvertree Properties has sold 3 properties at the first show house. In one instance, a property was sold within 5 days of coming onto the market.
Silvertree MD, Carl Witten attributes this to a significant upswing in the market.He says " It sends a clear message that if properties are accuratley priced, they will sell and sell quickly"
This positive trend has been supported by a more consumer friendly attitude towards bond applications where we have noticed that if people have good credit records, banks are willing to lend up to a 100% at rates as low as 8.2%.
On this Sunday, October 30th, Silvertree Properties will have properties on show from 2pm to 5pm ranging from R 850,000 to R 1,595,000 at the following locations:
Edgemead
Bothasig
Welgelegen
Parklands 
Please visit 'Capetown on Show' at: www.capetownonshow.co.za for details & directions
We look forward to seeing you there.
For more details on any of the above, contact Carl Witten on: 0826002660
or visit our website at: www.silvertreeproperties.co.za
Category : Property News