Silvertree News – Weekly Intl CurrencyMarket Analysis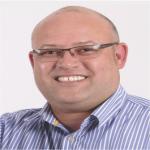 Weekly Market Analysis by Currencies Direct
November 11th 2014
Welcome to the weekly market analysis – our digestible currency market update which gives you an expert insight to key movements, and what to expect in the coming week.
GB POUND
The pound notched up its biggest weekly advance against the euro in seven months. GBP gained over one per cent for the week, its largest rise since April. Sterling was also up by close to one per cent against the US dollar as signs of stable expansion in the UK economy emerged. UK services sector growth is at a 16-year high, while another report suggests economic growth of 1.3 per cent in the fourth quarter of 2013 – making the UK the fastest growing Western economy. Support for sterling also came as the Bank of England held interest rates at 0.5 per cent and maintained the size of its asset purchase programme. Looking forward, key CPI data and the Bank of England's inflation report are likely to dominate this week.
EURO
The big story of the week was the euro's cliff-dive after the European Central Bank (ECB) shocked markets by cutting interest rates by 25 basis points to 0.25 per cent. The euro tumbled by as much as 1.6 per cent against the dollar following Thursday's announcement. Though losses were pared by the close of the week, the single currency still posted its biggest two-week decline in more than a year versus the greenback and hovered close to a seven-week low. Having gained over five per cent since April, there is now a strong chance it will hand back this advance by mid-2014, according to data from Bloomberg. By October 29th the currency had gained 7.2 per cent, which was slashed to 5.4 per cent following the ECB's decision. Also piling pressure on the euro was Standard and Poor's downgrading of France's sovereign credit rating. A thin week for eurozone data will likely keep the ECB's rate cut and France's downgrade in focus for the next few days.
US DOLLAR
The dollar rose across the board as positive economic data fuelled speculation the Fed is ready to taper stimulus before the year-end. In particular, the greenback posted sizeable gains against emerging market currencies, including the Indian rupee and Indonesian rupiah, whilst also rising strongly against a weaker euro. However, USD slid a little against the yen and pound. Fed chairman Ben Bernanke is due to speak on Wednesday, with investors keen for more clues as to whether the bank will begin reducing the scale of its bond-buying programme this year. Thursday is set to see testimony from Janet Yellen, who takes over from Bernanke next year.
Category : Property News