Silvertree News – SA's global reputation improved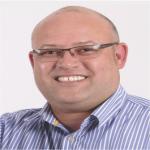 SA's global reputation improved
South Africa's reputation has improved among the G8 countries since January, the Research Institute said on Thursday.
"We are perceived very favourable by outsiders, by the G8 countries," country manager Trevor Ndlazi said at the Wits Business School in Johannesburg.
"Our reputation is fragile. The things that we do and the things that we say can damage our reputation quite significantly."
According to the report, South Africa's reputation dropped in January compared to the previous year, from 47.56 to 46.78 points, but increased to 51.24 in September – 100 points being the highest possible score.
In the same study, South Africans gave the county 33.69 points, 17.55 below the G8 countries. "We are perceived very negatively by ourselves," he said. "This, I think, is a big cause of concern for our message that we are sending outside and how it is that we are talking to other people."
He said reputation drove behaviour, and often what South Africans said about the country to people could affect their decision to visit or invest.
Ndlazi said an additional study of South Africa's reputation was done in August and September to see if news events had affected how the country was seen.
He said events like Marikana and the arrest of Oscar Pistorius, negatively affected South Africa's reputation and could have resulted in the drop in points.
The visit of important dignitaries like US president Barack Obama to South Africa and the improvement of the health of former president Nelson Mandela could have positively affected the reputation figures, said Ndlazi.
The Reputation Institute's Country RepTrak is a global study of the reputations of 50 countries and is conducted annually in January among 27,000 consumers in the G8 countries.
Ndlazi said there were still areas in South Africa that needed work like safety, efficiency, effective government and how South Africa performs in the global economy.
Reputation drivers for G8 respondents are the characteristic of being "friendly and welcoming" followed by a "safe environment" and "contribution to the global economy".
South African respondents scored the country as performing well on only two attributes, "a beautiful country" and "an enjoyable country", but rated the country more poorly than the G8 countries did in the remaining 13 categories.
Ndlazi said that on the perception of "valuing education", South Africans' rating was 18.51 points compared to the 49.03 points by consumers in the G8.
He said the second study was done on a smaller group of people in the G8 countries.
Dominik Heil, from the Reputation Institute and Wits Business school, said the study should be seen as a reality check for South Africans.
The Reputation Institute is a reputation consulting firm with a presence in 30 countries.
SA – the Good News via SAPA
Category : Property News