Silvertree News – SA Tourism arrivals up 10.5%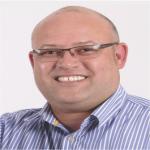 Silvertree News – SA Tourism arrivals up 10.5%
Tourist arrivals to South Africa grew by 10.5% over the first six months of this year, Tourism Minister Marthinus van Schalkwyk said on Sunday. "Despite the global economic downturn, our focused marketing efforts and the hard work of everyone in the tourism industry are paying dividends," he said.
Although the United Nations World Tourism Organisation (UNWTO) predicted a slowdown in global arrivals in the second half of this year, he was delighted with a very strong start in 2012, and was confident that it would be a year worth celebrating for the tourism industry.
"We are very encouraged to see that our carefully formulated tourism growth strategy to increase tourist arrivals to South Africa is yielding the desired results, with excellent growth achieved in the markets where we are actively marketing destination South Africa, and good returns being realised in markets that we have identified as sources of strong tourism potential for our country."
According to Statistics SA, the tourism figures indicated that South Africa experienced an excellent first half of the year, attracting 4,416,373 tourists to the country between January and June 2012, compared to 3,996,760 tourist arrivals for the same period in 2011.
The tourism industry experienced particularly strong growth in overseas tourist arrivals, recording 17.1% growth in arrivals from outside the African continent.
A total of 1,163,477 overseas tourist arrivals were recorded for the first six months of 2012, compared to 993,364 tourist arrivals for the corresponding period in 2011.
Tourist arrivals from Asia grew by 40.7% and Central and South America by 54.4%.
The minister said the launch of SA Airway's direct flight between Beijing and Johannesburg in January this year had contributed to growth from this market, helping to meet some of the demand for destination South Africa in China.
A total of 60,272 Chinese visitors came to South Africa in the first half of 2012, which represented a massive 68.4%growth compared to the first half of 2011, when South Africa received only 35,796 Chinese arrivals.
South Africa was also benefiting from its marketing efforts and strong trade-relations work in other emerging markets, including India and Brazil.
South Africa recorded 21.1% growth in arrivals from India for the first six months of this year, and a phenomenal 68.4% growth in arrivals from Brazil.
"In the two short years since our successful hosting of the Fifa World Cup, Brazil emerged as one of South Africa's most promising tourism markets, and we've followed the success of the tournament with strong trade work to capitalise on increased interest in our country from this important market," Van Schalkwyk said.
SA – the Good News via SAPA
Category : Property News