Silvertree News – SA ranked 14th top investment prospect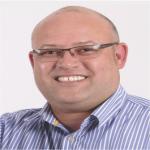 SA ranked 14th top investment prospect
South Africa has entered, at 14th position, a list of 21 countries ranked by international companies as top prospective investment destinations for 2012 to 2014, according to the 2012 World Investment Report by the UN Conference on Trade and Development (Unctad).
Unctad's World Investment Prospects Survey 2012-14, based on responses from executives of the biggest transnational corporations worldwide, forms part of the World Investment Report released in Geneva, Switzerland on Thursday.
The survey indicates that developing economies will continue to enjoy strong foreign direct investment (FDI) inflows in the medium term as they become increasingly important to international companies worldwide.
Among the top five prospective investment destinations in the survey, the US (in 2nd place) stands out as the only developed economy. Of the other four, three – China (1st), India (3rd) and Brazil (5th) – are members of the BRICS grouping of influential emerging economies.
Russia, also a BRICS member, is ranked joint 8th with Germany, while South Africa, which joined BRICS in 2011, is ranked 14th together with the Netherlands and Poland.
The full list (with previous ranking in brackets) is:
1 China (1), 2 United States (2), 3 India (3), 4 Indonesia (6), 5 Brazil (4), 6 Australia (8), 6 United Kingdom (13), 8 Germany (8), 8 Russian Federation (5), 8 Thailand (12), 11 Vietnam (11), 12 Mexico (10), 13 Japan (-), 14 Netherlands (-), 14 Poland (6), 14 South Africa (-), 17 Republic of Korea (-), 17 Sweden (-), 19 France (19), 19 Italy (-), 19 Malaysia (-).
When it came to the most promising sources of FDI over the medium term, the survey gauged the opinions of investment promotion agencies worldwide, who largely saw companies from developed countries as the most promising foreign investors.
China, however, led the list of most promising investors, thanks largely to the rapid increase of its outward FDI in recent years.
"Chinese transnational corporations have raised awareness of their home country as a source of investment through their active role in a number of industries and the wide spread of their FDI projects over a large number of host economies," Unctad notes in its report.
The US (2nd place), Germany (3rd) and the UK (4th) ranked as the most promising developed-economy investors, underscoring their continuing role in global FDI flows despite the fallout of the global financial and economic crisis.
They were followed, in order, by France, Japan, India, Spain, Canada, the United Arab Emirates, and Brazil.
SA – the Good News via SouthAfrica.info
Category : Property News