Silvertree News – Now is the time to object to your new valuation!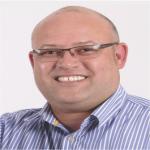 Now is the time to object to your new valuation!
The City of Cape Town has initiated its new General Valuation project, the previous one having been done in 2009, meaning that your municipal rates account is about to increase. Properties are valued as at 1?July?2012 although the notification of the new valuation will only be sent to owners next month, ie February?2013.
The valuation is generated by a computer programme and factors such as:
Size / area sales figures / physical attributes of the property and data of sales that took place since July 2009, contribute towards the determination of the property value.
Needless to say, this has financial implications for owners and it is crucial to ascertain that the values used and the end result valuation, are indeed correct. Remember that objections can only be lodged between 1?March and 30?April, as the new rates will be implemented commencing on the municipality?s new financial year, 1?July?2013.
If you would like any assistance, please contact Carl on 082 6002660 / carl@silvertreeproperties.co.za….. or call in to our new offices at:
Superplants Centre on the corner of Bosmansdam Road & Vryburger Ave
Remember…. ACT NOW ….. Before its too late!!
Category : Property News &Uncategorized