Silvertree News – New office opens at Superplants Centre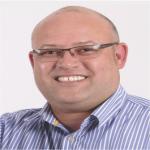 Silvertree News – New office opens at Superplants Centre
We are delighted to announce the opening of our new office at the Superplants Centre on the corner of Bosmansdam Road & Vryburger Avenue.
The office will directly service the areas of: EDGEMEAD / BOTHASIG / PLATEKLOOF / PANORMA and surrounds.
Silvertree Principal, Carl Witten says:
" We are very excited about the opening of our new office as it will allow us to further improve our Sales & Rental service to the area"
To celebrate the launch of our new office, we are offering assistance to ALL residents of the above areas with objections to their new MUNICIPAL RATES VALUATIONS which will be distributesd shortly.
So if you feel that your residential property has been OVERVALUED by the municiality; please contact us at:
carl@silvertreeproperties.co.za or call 021 5595231
Category : Property News