Silvertree News – MyCiti to operate new services from December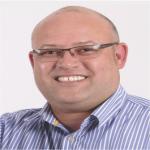 Silvertree News – MyCiti to operate new services from December
MyCiti have announced that from December, a new route will operate between the city centre and Salt River.
Along with this a new fleet of medium sized buses, suitable for suburban and inner city services, will commence operating on these routes.
These are the next steps in developing the MyCiti service across the metropole to serve all Capetonians.
Next year, further links will introduced to Sea Point via High Level, Main and Beach roads, Camps Bay via Sea Point & Kloof Nek.
" The City of Cape Town wants to create a sustainable, people-friendly Cape Town, which requires prioritising public transport over private vehicles wherever possible" says Mayoral Committee Member for Transport, Roads and Stormwater, Brett Heron.
MyCiti have expressed thanks to to all Capetonians who have expressed such enthusiasm for the MyCiti service and for their vision of a future Cape Town driven by public transport.
Category : Property News