Silvertree News – Cape Town voted Favourite City by Telegraph readers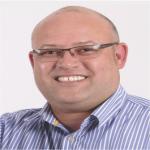 Cape Town voted Favourite City by Telegraph readers
Cape Town has been voted the Favourite City Worldwide for 2012 by 17,000 Telegraph readers in the UK.
The Telegraph Travel Awards take place each year after readers vote for their choice of deserving winners for such accolades as Favourite City Worldwide, Favourite Country Worldwide, Favourite Travel Website and Favourite Travel App.
Not only was Cape Town in the spotlight as Favourite City this year but South Africa was also voted Third Favourite Country Worldwide.
CEO of Cape Town Tourism, Mariëtte du Toit-Helmbold, shares her excitement; "What makes this win so special is that, not only have readers voted for Cape Town as number one, but that this is being shouted from the rooftops by one the UK's most widely-read daily newspaper", du Toit-Helmbold continued, "The UK market has an on-going love affair with Cape Town. British Airways confirm that Cape Town is one of their top ten global routes and the airline just increased its service to Cape Town to two flights a day for summer – our peak UK tourism season. The loyal UK market has high spending capacity and still holds much potential for us to nurture and cater to."
Mary Tebje, Director of MTA Tourism Leisure, and Cape Town representative to the UK market adds; "We say thank you to those readers who voted for Cape Town as their favourite worldwide city – a fitting accolade as Cape Town appeals to this discerning traveller, looking for exceptional service and outstanding value for money, which Cape Town consistently delivers. We hope to see you again in Cape Town soon."
Says Du Toit-Helmbold; "Much of the interest in Cape Town is aspirational, people have heard about Cape Town and want to see it for themselves. We recently launched a Facebook game at www.mycapetownholiday.com that takes users' Facebook profiles through a personalised itinerary of the destination; with the Facebook profile sending back daily updates and photos from their 'holiday'. The idea is that people who play the game will want to come and do the trip for real – you could call it a virtual test drive." The game runs until 31 December 2012, after which one player will win the trip courtesy of Virgin Airlines.
Category : Property News