Silvertree News – Cape Town receives another major tourism accolade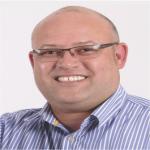 Cape Town receives another major tourism accolade
The Mother City continues to rake in the awards, after just being named as the number three city in Lonely Planet's Best in Travel 2014 Top Cities list.
Lonely Planet's Best in Travel is produced annually as a guide to the top destinations, trends and experiences for the upcoming year.
The City's place on Lonely Planet's Best in Travel 2014 Top 10 Cities list is largely due to its status as World Design Capital 2014. The international travel guide writes: 'Expect sculpture-lined green spaces, sustainable projects that are more than just a pretty face, and further regeneration of former industrial districts'.
Lonely Planet says that the reasons for selecting certain destinations vary. They continue to say that 2014 'marks the twentieth anniversary of South African democracy – honour it by exploring the city's history'.
Cape Town has seen a flurry of accolades this October.
The World Travel Awards placed Cape Town top of the log as Africa's Leading Destination and also as Africa's Leading Meetings and Conference Destination. The awards ceremony, which took place in Kenya earlier this month, is seen as the "Oscars of the travel industry".
At the same event, the Taj Hotel in the CBD took the award for Africa's Leading Hotel Residence.
In the Condé Nast Traveller Readers' Choice Awards, Cape Town was first in the category Top 10 Cities in Africa and the Middle East and was ranked 11th in the Top 25 Cities in the World. Nearly 80,000 readers cast 1,3 million votes this year in the survey.
"These awards pay homage to the city's natural beauty and the huge welcome it extends to international and local tourists. The city and its residents are reaping the benefits of the tourism industry. More visitors to our beautiful city means an increase in revenue and the creation of more job opportunities.
"The City is constantly building skills and improving opportunities in the tourism sector for up-and-coming entrepreneurs, which forms part of this administration's vision to create an Opportunity City which will benefit all our people," said the City's Mayoral Committee Member for Tourism, Events and Marketing, Councillor Grant Pascoe.
SA – the Good News
Category : Property News