SA growth outlook highly promising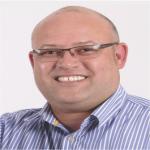 SA growth outlook highly promising
South Africa, Turkey and Saudi Arabia are the markets with the most promising 10-year growth outlook, Bank of America Merrill Lynch says in a report on the long-term growth outlook for the EMEA countries.
"Based on an analysis of growth determinants from demographics to leverage, we conclude that this decade Turkey, South Africa and Saudi Arabia will improve their growth performance," the bank says. "We see the highest average level of growth in Turkey (4.8%) and S. Africa (4.2%), with most of the rest of the region clustered between 3-4%," the bank says.
"We think the thrust of government policy, on jobs, infrastructure and service delivery, will provide the backdrop for positive consumer growth that is less driven by the middle class and more by lower income households migrating up the income ladder. Government infrastructural spending will also be a key boost to growth over the next several years. We estimate that the combination of upward surprises to consumer spending and public infrastructural spending should help boost growth to a 5% pace between 2013 and 2016," the bank states.
But it notes that structural reform is key to boosting growth in Africa's richest state. "Without efforts to address key headwinds to growth, for instance by alleviating the skills gap in the short-medium term via skilled immigration, revitalising the educational system, and through labour and product market reform, we think South Africa is likely to moderate back to a 4% pace of growth until 2020.
"If tough decisions are taken over the next few years, South Africa's growth potential could accelerate beyond 2016 to 6%, in our view. The introduction of the national health system (NHI), while likely to be phased over a 15-year period, has the potential to be a significant headwind to growth via a growing fiscal and tax burden."
SA – the Good News via SAPA and SouthAfrica.info
Category : Blog &Property News