National Development plan good news for property investors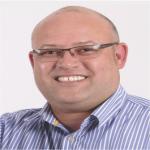 National Development Plan good news for property investors
The South African Chamber of Commerce and Industry (SACCI) has welcomed the newly released National Development Plan (NDP), saying it provides clarity on the country's long term economic strategy.
"We welcome the publication of the NDP as an improvement in South Africa's economic policy framework. The document released on Monday provides some certainty on long term economic strategy. The NDP must ultimately address conflicting signals regarding economic policy and restore investor confidence," chief executive officer Neren Rau said on Monday.
National Planning Commission Minister Trevor Manuel presented the draft ambitious plan on Friday. The plan aims to eliminate poverty and reduce inequity by 2030. The commission's vision 2030 statement seeks to help the country to reduce its high unemployment rate to 14% in 2030 by growing the economy by around 5% annually.
Rau said it was important to note that no policy was set in stone and that public participation was crucial in drafting a final version best suited for the country. "SACCI have yet to study the details contained within the NDP but the high level principles are sound at face value."
SACCI says the implementation of the NDP, which has set out proposals to address the most pressing problems facing the country by providing better education, health and nutrition among others, is the larger question that looms. The need to fast-track certain regulatory changes like labour legislation concerning dismissal procedures for poor performance and misconduct are some of the issues the chamber wants to discuss with government and other stakeholders.
SA – the Good News via BuaNews
Category : Property News