Milnerton property owners & investors receive another timely boost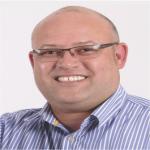 Milnerton property owners & investors receive another timely boost
In the first weeks of the expanded MyCiTi service, thousands of Capetonians have taken to this new form of public transport, with around 5 000 people a day making use of the service.
In a phased approach, the trunk route between Table View and Cape Town came into operation, first as an off-peak service and then with a full service in week two. This is when the Gardens-Waterfront service through the central city via Green Point came into operation.
A week later, MyCiTi buses started to run on three feeder routes in the Table View area.
With widespread media coverage, MyCiTi has become a conversation point in homes and offices, as well as on social networking platforms. The response has been overwhelmingly positive, despite the inevitable teething problems.
Peak-hour user figures continue to climb, as more and more people opt for a relaxing, more affordable commute, while many families are trying out the service on the weekends to reach the Waterfront, the new Green Point Urban park or to explore the seafront in the Blouberg and Big Bay areas.
Category : Property News