Maintaining your home will save you money in the long term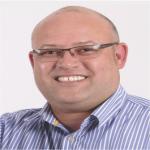 Maintaining your home will save you money in the long term
and improve your chances of selling your home!
Most first-time home buyers find moving into their new homes exciting, but they need to keep in mind that the new title comes with some important maintenance responsibilities.
Prevention is better than cure, and by simply doing regular maintenance inspections homeowners will have advance warning and sufficient time to get several quotes and do comparative shopping rather than crisis management when the unexpected happens.
The key areas that should be looked at are:
•Doors and windows. Replace broken or cracked panes of glass and apply new putty where needed. Finishes should be checked for paint deterioration and rot. Homeowners should also ensure that the seals around all the doors and windows keep drafts out. Correct insulation around doors and windows will result in big savings when it comes to heating and cooling costs. Check door frames to determine whether they are properly fitted. Bent door frames or ones showing some movement during a relatively short period such as six months may indicate structural problems.
•Tiled roofs should be inspected for damaged, loose or missing tiles which should be repaired or replaced as leaking roofs can cause water damage. Flat roofs must be checked for any blistering or bubbles. Make sure all debris is cleared from roofs and any trees or branches that make contact with roofs should be cut away.
•Check chimneys for loose or damaged bricks or mortar and once a year get them swept professionally. This is because creosote and other flammable byproducts build up inside chimney flues when you burn wood. This will not apply to gas-burning appliances; however licensed gas technicians should be called to check that appliances are operating properly.
•Keep gutters and downspouts clear of leaves and debris to prevent clogging. They should also be checked for blockage and leaks from holes or joints. Some areas may need to be re-secured to walls or re-sloped to ensure they operate correctly. Remember to always make sure that water drains away from the house.
•Paint is not just important for the aesthetic appeal of the home – it also acts as a protective layer against the elements. Paint prevents metal areas from rusting and wooden areas from rotting. Repaint sections that have blistered or bubbled, peeled or cracked.
•Walls and ceilings should be inspected for cracks in interior finishes and any damp areas. Cracks and voids should be filled as this will allow for easy monitoring of movement between inspections. Any water stains on the interior should be noted and monitored. Moisture or damp in walls will cause paint to bubble, and damp in ceilings could cause them to sag or even collapse.
•Decks made from wood must be sealed properly. The sealing is fine if water poured onto decks bead, but if the water is absorbed the wood will need to be sanded down and resealed. All wooden sections should also be checked for rot and insect infestation. As a safety precaution ensure that steps and railings are secured properly.
•Check for leaking taps in kitchens or bathrooms, which is normally caused by washers that need to be replaced. Make sure toilets are sealed and secured to the floor. Listen for toilets that run continuously. Grouting and sealant around all bathroom fixtures should be checked and renewed as necessary. The smallest amount of water seepage through grouting can cause major mould and rot behind tiles.
•As with the house, garage walls should be inspected for cracks, damp and evidence of movement. All the wooden components should be investigated for evidence of rot or insect infestation and should be painted or treated as necessary.
•Driveways and pavements should be checked for cracks and wear. Hazardous uneven sections should be corrected. Sections that cause surface water run-off towards the house should be redirected.
•Make sure there are no rust or water marks in the main electrical panel as this will indicate moisture penetration. Turn all breakers off and on to ensure that none have seized. All fuses should be tightened. If the panel is warm to the touch or smells of burned insulation, contact an electrician. Keep the area around the panel clear of storage.
REMEMBER! Maintaining your home will not only save you money in the long term, but will greatly improve your chances when you go to sell.
Category : Property News