If you are selling a tenanted property, please read this article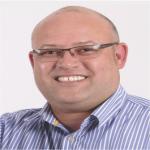 Silvertree Property News – If you are selling a tenanted property, please read this article
Nightmare in Suburbia
Article By Lea Jacobs 10 Aug 2011
Just because you are enthusiastic about selling your property doesn't mean that your tenant will be volunteering to place the for sale sign outside the front gate. As has been discussed in recent articles – tenants have rights that landlords have to conform to and when it comes to selling a property, it is perhaps of particular importance not to offend the person who is currently living in the property.
Tenants can make or break a sale. First impressions count and if your tenant is unwilling to come to the party and keep the home in immaculate condition, it could affect a buyer's decisions. They can also make it extremely difficult for a potential purchaser to view the home.
One of the most important aspects for homeowners to remember is that just because they want to sell a property, they cannot evict a tenant who has a valid lease in place. The 'huur gaat voor koop' doctrine which forms part of South African property law supersedes any sales contract and essentially means that the tenant has the right to live in a property for a certain amount of time – they retain that right, even if the property is sold.
Although much will depend on what is actually written into the lease, generally speaking, most rental contracts will state that the owner reserves the rights to place the property on the market at any stage during the lease period. It will normally usually state that the tenant must afford reasonable access to estate agents, potential buyers and any other parties that form part of the sales process. This unfortunately is where the wheels most often fall off. What appears reasonable to one may not be classified as reasonable to another. However owners and agents can go a long way in ensuring that the relationship between themselves and the tenant remains in a healthy state by showing a little compassion.
Put yourself in the tenant's shoes. Selling a home occupied by a tenant is a decision that can have serious emotional issues for the tenant. Choosing to work with a select number of agents, who will keep disruptions to a minimum, can turn an unhappy situation into one that works for all.
It could be argued that the homeowner has every right to take as many people at whatever time suits them to view the property. However, what sellers need to understand is that in this instance, to some extent at least, the tenant holds most of the cards. Ask any property professional about the hazards of showing a property that houses an unhappy tenant.
A disgruntled individual can make life very difficult. A tenant who simply refuses to clean up his act before a potential buyer arrives, can cause havoc. Although an untidy house can be overlooked, there are also instances when a tenant will say anything to put potential bidders off the property. Exaggerating the crime stats in an area by casually mentioning to the buyer that the house has been broken into a number of times can also prove disastrous, but tenants have been known to resort to these sorts of tactics in an effort to keep the roof over their heads.
Allaying a tenant's fears and pointing out that they will not lose their home the second the deal is signed could help matters. Other issues can often be dealt with by discussing the entire selling process, what the seller expects from the tenant, and perhaps more importantly formatting a plan of action that is acceptable to all.
Category : Property News