FNB have announced to increase their LTV (Loan to Value)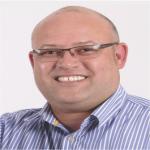 Silvertree Properties Newsflash
FNB have announced their decision to increase their LTV (Loan to Value) rate from 100% to 105%.
"This demonstrates confidence that the property market has turned the corner bringing with it stronger demand and upward pressure on property prices" stated Silvertree Properties Executive Director, Andrew Woods.
This also confirms the increase in activity we have had on the ground with buyer activity almost doubling from last year.
Silvertree Properties MD, Carl Witten, says " This is a great time to buy because the property market is improving rapidly but there are still great bargains on the market due to the overhang from the recession"
For more details, contact Andrew on 083 8942179 or Carl on 082 6002660
Category : Blog &Property News