Centre Point Shopping Centre (Milnerton) Redevelopment 2012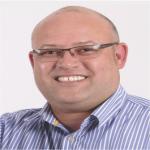 Silvertree Property News – Centre Point Shopping Centre (Milnerton) redevelopment set to begin in January 2012
Property Magazine, August 2011
Centre Point Shopping Centre in Milnerton is going to be demolished and rebuilt. The redevelopment is set to begin in January 2012 and the newer, more modern building that rises in the existing centre's place will open its doors to the public by October 2013.
The revamp is expected to change the face of the Milnerton CBD completely by generating new business, creating employment and triggering further investment to keep pace with residential developments in and around the area.
Plans include:
Three levels of secure, covered basement parking
10,000 sqm of retail space over two floors including Pick n Pay and Clicks
A food hall, full banking lobby, clothing shops and restaurants overlooking Table Bay
There are also plans for an apartment block to be developed on the western edge at a later stage. The block will offer 60 apartments with views of table mountain and Table Bay.
Category : Property News