Cape Town crowned best destination in Africa once again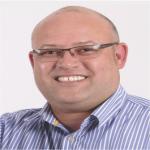 Cape Town crowned best destination in Africa once again
Cape Town has again earned top honours in the world of tourism by garnering the title of Best Destination in Africa at the World Tourism Awards on Monday.
It is the seventh time this accolade has been won by the city. Since 1998, Cape Town has picked up the award in all but two years (2004 and 2007) when it was pipped by Sharm El Sheikh.
With some tough competition from fellow South African destinations Johannesburg, Durban and the Kruger National Park, Cape Town was also up against Luxor in Egypt, Marrakech in Morocco and the Victoria Falls in Zimbabwe.
Speaking about the accolade Cape Town Tourism CEO, Mariette du Toit-Helmbold said; "Awards are important for awareness and the profile of destinations, but awards must be followed-up with campaigns that convert awareness into real visitors to the destination. Naturally we are proud of this award and the recognition it brings. Together with TripAdvisor's Top Destination 2011 and more recently, Travel and Leisure's World's Best Cities vote, these accolades form an excellent platform for the launch of our national and international marketing campaign aimed at increasing demand for Cape Town."
The campaign will launch locally at Cape Town Tourism's AGM on 17 October and will be rolled out internationally from the World Travel Market in November 2011. The campaign is part of a broad strategy Cape Town Tourism is implementing to meet the changed market conditions and consumer demands.
Du Toit-Helmbold continues to say that Cape Town Tourism has worked closely with the industry to come up with a more compelling and inclusive tourism marketing positioning for Cape Town that goes beyond beauty. Cape Town's natural beauty is perhaps her best known quality and whilst it must remain an important part of our marketing message, it is important for tourism marketing campaigns to complement a broader economic message and reinforce Cape Town as a city of inspiration and innovation.
SA – the Good News
Category : Blog &Property News