Another HUGE boost for Cape Town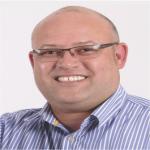 Cape Town awarded World Design Capital for the year 2014
Cape Town is expected to receive a huge boost in visitor numbers and investment as a result of being named World Design Capital for the year 2014, ahead of fellow short-listed cities, Dublin and Bilbao.
Cape Town's bid has gained widespread public and private sector support at City and Provincial level. It provides the opportunity to embed design thinking into urban development planning for social and economic growth. The accolade will also enhance Cape Town's reputation globally as being a place that is known for more than just its natural beauty.
Previous World Design Capital title holders have seen increased visitor numbers as a result of the designation. Torino, Italy, World Design Capital for 2008, reported higher visitor numbers in their title year – which coincided with the global economic downturn – than in 2006, when they hosted the Winter Olympics.
Bulelwa Makalima-Ngewana, Managing Director of the Cape Town Partnership and co-ordinator of the bid on behalf of the City said: "It has been a long and rewarding journey to get to this point. The real key to our success has been the partnerships that have been forged during the bid process, and the unwavering support of the City of Cape Town and the Provincial Government of the Western Cape.
Being named World Design Capital for 2014 is a unique opportunity for us to reposition Cape Town on the world stage as a city of innovation, creativity and caring – and to continue to foster and promote our design industries at home and abroad."
The World Design Capital 2014 title results in a year-long programme of design-focused events that will see creative communities across the globe turning to Cape Town for social, economic and cultural solutions. These connections are vital in the long-term links the city will secure with global role-players within creative industries. This win also highlights how design innovation has led to growth in the Stellenbosch area, taking the bid beyond the city's borders to acknowledge the design assets of the region.
Said Stellenbosch Mayor Conrad Sidego from Taipei, where the theme of the IDA Congress is "Design at the Edges": "The edge is where design of the past and design of the future meet – in this moment we have the opportunity to shape a new design legacy for our region."
Extracts from the Cape Town World Design Capital 2014 Bid Book can be found on www.capetown2014.co.za
The World Design Capital title is awarded bi-annually by the International Council for Societies of Industrial Design (ICSID) to give global prominence to cities that use design for their social, economic and cultural development. Founded in 1957 and active in 50 countries, ICSID has awarded the World Design Capital designation three times – to Torino, Italy (2008); Seoul, South Korea (2010) and Helsinki, Finland (designated for 2012).
The World Design Capital title is awarded in advance, allowing winning cities sufficient time to plan, develop and promote a year-long programme of World Design Capital-themed events for their designated year.
SA – the Good News via Cape Town Partnership
Category : Property News