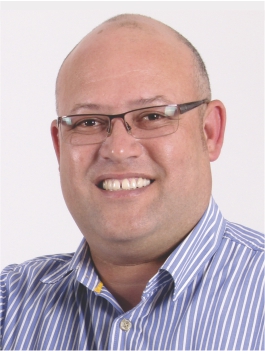 Carl Witten has been involved in the Real Estate industry for the past 22 years.
His initial exposure was in the commercial property market involved in rental management of both commercial office and warehousing/industrial.
He left the formal sector and established himself in his own company specializing in the procurement and sale of household goods and antiques which led him onto the path of valuations.
He is a certified Sworn Appraiser, appointed by the Minister of Justice in 1998 and then establishing a company called Whats it Worth.
Having grown in this market he broadened his scope and in early 2005 he went into direct sales and marketing of residential real estate.
He initially started as manager of a franchise branch of a large national property franchise real estate company. After 3 successful years there he was recruited into a corporate national property company as Sales Manager.
Property experience includes the following:
Establishing a Real Estate brand
Achieving honors of Rookie of the Year (Silver in Sales National)
Sworn Appraisals on deceased estates in consultation with property valuers
Residential unit and complex rental management
Commercial property management
Sales Management team member of national corporate property company
National Qualification in Real Estate (F.E.T.C Real Estate)
RICS Appraiser
Carl Witten is the CEO and Principal of SilverTree Properties established in 2009