Edgemead Properties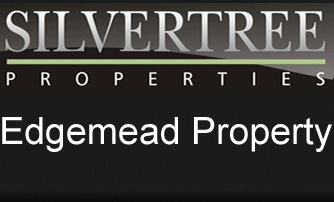 Edgemead Garden City
Edgemead, established in 1972, is a leafy suburb situated in the Nothern area of Cape Town. Centrally located this mainly family suburb is about 15km from cape Town CBD, with direct access most of the major trunk roads.
Within in a 10 km radius you can be in Tygervalley centre, Century City and the beaches.
Edgemead is know as one of the several garden cities that can be found in South Africa and contains a wide range of property for sale from one bed apartments to designated retirement areas to large family homes and represents very good value for money.
This is a residential area with a pleasant environment and has many attractions located within its borders.
Edgemead has a community atmosphere with a Village centre offering one stop convenience shopping.
Both the primary and high school's in Edgmead are rated in the top government schools in the City of Cape Town metropole.
Security is a of the best, having a number of security companies operating in the area together with a local neighbourhood watch.
There is consistently a high demand for property often outstripping supply which makes the purchase of property in Edgmead a good investment opportunity.
Edgemead Area Highlights
Primary School
High School
Running Club
Shopping Centre
Cricket Club
Tennis Club
There are many types of properties which can be found here such as large family homes, duplex's, apartments, flats and much more.
SilverTree has the best Edgemead Properties – Edgemead Property -Edgemead Property for Sale on show with friendly service from our team.