Silvertree Property News – Property Market Remains Conducive to New Home Buyers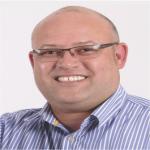 Silvertree Property News – Property Market Remains Conducive to New Home Buyers
Residential house prices in South Africa fell slightly in May from a year earlier, according to latest statistics recorded by ooba – South Africa's leading bond originator – however, the environment remains conducive to new homebuyers with lenders continuing to relax their lending criteria.
The May oobarometer recorded a year-on-year decline of 3.5% in the average purchase price to R841 212 from R872 083 a year earlier. However, on a month-on-month basis, residential property prices increased 2.2% in May 2011 from April. The average purchase price of first time buyers increased 2.6% year-on-year to R618 003, from R604 857 a year earlier.
According to Saul Geffen, CEO of ooba, other statistics show that banks are continuing to relax their lending criteria. "The average initial decline ratio fell 5.8% to 47.1% year-on-year in May, indicating that an increased proportion of home loan applications are being approved."
Applications declined by one lender but approved by another were up 6.1% year-on-year to 22.3% in May 2011. In other positive news, the average deposit size recorded a year-on-year decrease of 2.2% to 17.4% and the effective approval ratio increased 7.7% to 63.4%.
The average approved bond size fell 3.1% to R694 755 during the period from R716 850 a year ago.
"Residential property prices are in negative territory and are expected to remain marginally negative before improving towards the end of the year. The spectre of rising interest rates does create further downside risk. However ooba has seen significant increases in home loan applications suggesting demand is underpinning a recovery." concludes Geffen.
Category : Property News