Silvertree Property News – BRT Update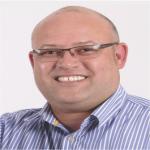 Silvertree Property News – BRT Update
Laying the red road!
The red-topped dedicated lane for MyCiTi buses is snaking its way through the central city around Fountain Circle and past the new Thibault Square station, where the top structure is set to transform the streetscape.
This is part of an extension of the trunk route that is planned to reach the Waterfront via Stadium and Granger Bay stations.
The Thibault Square station, along with two other closed stations at Adderley Street, outside Cape Town rail station, and under the freeway at Mill Street, near the Gardens Centre, will serve as hubs for several of the nine new routes that will replace the current Gardens-Civic-Waterfront service next year.
These nine routes – part of a permanent network of feeder routes – will bring MyCiTi services to a larger community, stretching from Salt River rail station in the east around the City Bowl to Sea Point in the West and south past Camps Bay to Hout Bay.
Currently, information on these routes and the kinds of stops and stations that are to be built on the routes have been communicated in the media and made available at libraries in the area. Services are expected to start in mid-2012, although some construction will take as long as two years to complete.
The Adderley Street station will see the relocation of the War Memorial, which is in the process of being approved by the heritage authorities, to create a new focal point for MyCiTi within what is becoming a central transport precinct.
Category : Property News