Silvertree Properties to host another Property Clinic at Edgemead Village Centre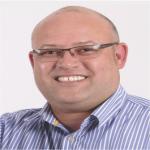 Silvertree Properties to host another Property Clinic at Edgemead Village Centre
Following the success of the recent clinics, Silvertree Properties are delighted to announce that they will host a Property Clinic at Edgemead Village Centre on Saturday November 19th from 9am to 2pm.
Featured at the information desk will be experts who can give advice on:
Market Valuations
Market Status
Financial / Bonds etc
Legal & Conveyance
General Property Advice
"We have been delighted at the response we have had and havebeen encouraged at the number of people who have taken advantage of the confidential advice available" remarked Silvertree MD, Carl Witten.
With a buoyant market in  Edgemead and surrounds, we are finding that there are more buyers than stock and that once properties come on the market that are accurately priced, they will sell in a relatively short period of time.
Trevor Cowley, Silvertree Agent for Edgemead / Bothasig says " In the past month, we have had three properties that were sold at the first showhouse" which is a very positive endorsement of the state of the market.
We will be sending out reminders of the Property Clinic nearer to the date and we look forward to welcoming you on the day.
We will also be handing out complimentary 2012 Calendars so even if you dont have a query, please come and say hello.
Looking forward to seeing you there
Category : Property News