Silvertree Properties hosts Property Clinic in Edgemead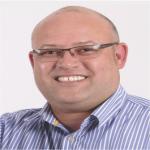 Silvertree / Edgemead Property News – Silvertree Properties hosts Property Clinic at Edgemead Village Centre
Following the success if its recent launch at the Edgemead village centre, Silvertree Properties are to host a Property Clinic at the same venue on this Saturday, July 16th.
The information desk will be open from 9am to 2pm and in attendance will be an experienced property attorney from STBB and a senior Bond Originator from Copestone Financial.
Along with the Silvertree Team, they will be there to answer any legal or financial property related queries you might have. Your queries will be dealt with on a one to one confidential basis.
In recent months, Silvertree Properties have received a large number of enquiries from interested, qualified buyers and are hoping to secure more property stock from genuine sellers in order to satisfy that need.
Silvertree MD, Mr Carl Witten says that "in spite of the recession, Edgemead was one of the few areas of Cape Town that showed an increase in property sales from 2009 to 2010 and it seems that this trend is continuing into 2011."
Mr Witten also commented that once sellers are prepared to be realistic in their asking price, they have very good prospects for selling their property in e reasonably short period of time.
Category : Property News