Silvertree Properties announces superb investor offers in CBD & Greenpoint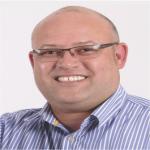 Silvertree Properties announces amazing investor deals in CBD & Greenpoint
As the property market shows continuing signs of recovery, Silvertree Properties are delighted to announce that they are able to offer a selection of amazing investor packages in the CBD & Greenpoint areas of Cape Town.
These deals include:
Studio (1 Bed) apartments from R 1,050,000 currently achieving over 10% net rental yield per annum
Luxury 1 & 2 bed apartments offering a guaranteed buy back and double your investment over 5 years
10% guaranteed rental
Andrew Woods, Director, commented:
" the market has been showing significant signs of growth in the past 6 months and investors are aware that there is good value for money to be had. In fact, there has never been a better time to invest in the past 30 years"
With the recent announcement that the CTICC is to double in size, there is a real investment buzz in the downtown area and Silvertree Properties want to ensure that they offer the opportunity to their investor clients to capitalise on these tremendous opportunities.
Silvertree Properties strategy for its clients is to source products that offer:
Value for money in the current market
Strong rental yields
Capital appreciation
Good resale potential
If you would like any more information on our investor offers or would like to speak to us in confidence, please contact Andrew at:
andrew@silvertreeproperties.co.za
083 8942179
Category : Property News